Reynoldsburg Chiropractors
Our Chiropractic center offers natural relief of chronic pain, headaches, disc disorders, sports and auto accident injuries. We help newborns, infants, teenagers, adults and seniors; And health-conscious families choose Riddel Chiropractic Center. Please explore our information rich website so you can fully understand what makes the experience and results of our chiropractic center superior and unique from any other chiropractic center. When you're ready, call our chiropractic center and find out for yourself why thousands of east side residents and your neighbors already have.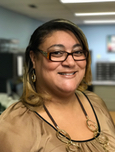 Crystal
She has been working in the medical field for over 20 years, and has exceptional skills working with patients and helping them resolve any issues they may have. She specializes in working with insurance, Bureau of Workers Compensation (BWC), and personal injury cases.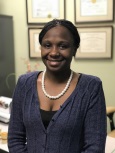 LaNisha
I will always be happy to help and assist patients in any way. With over 10 years of experience in health care I'm confident that I'll be able to help you!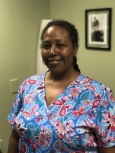 Phonan
I have been a massage therapist for 5 years. I went to Heritage College after working with my Grandmother when she was fighting lung cancer and I saw the power of a good massage.
I was experiencing lower back pain. This pain made it very difficult to walk. After my first massage and chiropractic adjustment, I was able to get back to work without pain and enjoy my job. I will continue to go to Riddel Chiropractic for my spinal care.

Great chiropractor very compassionate and understanding about everyone's health.
Stop Suffering From Pain And Discomfort.